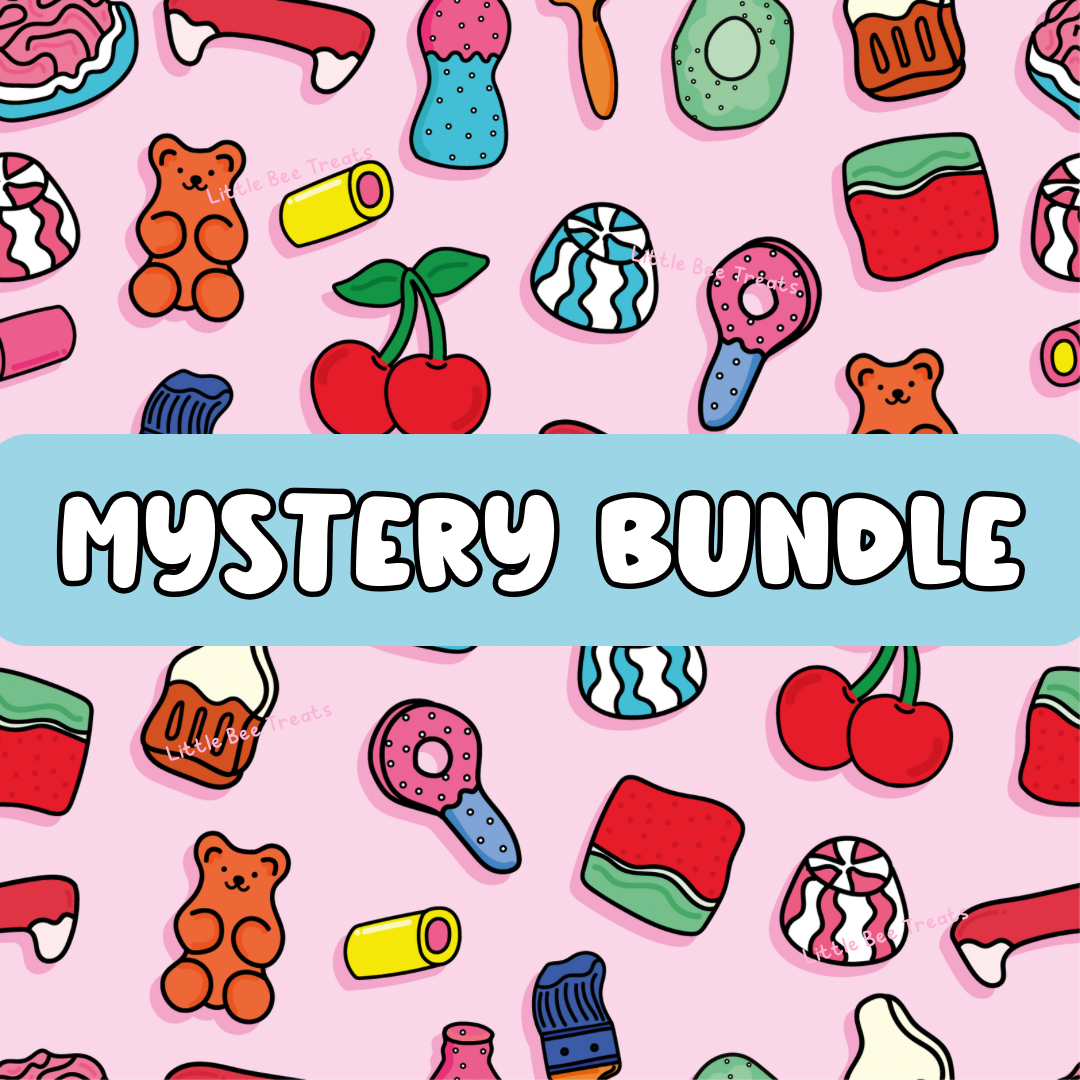 Mystery Bundle
Indulge in a delightful surprise with Little Bee Treats' Mystery Bundle! A treasure trove of sweet snacks awaits you in this exciting assortment, carefully curated to surprise and delight your taste buds. Perfect for those adventurous souls who love a good surprise, our Mystery Bundle offers a delightful mix that varies, ensuring a delightful experience with every order.
The Little Bee Treats' Mystery Bundle is an exceptional value, always guaranteeing you receive goods over the value of what you pay. It's a win-win situation for those with a sweet tooth and a love for surprises!
While we strive to create an exciting and delicious mix, please note that you are not guaranteed to receive any particular item, and you may receive duplicates. Additionally, some items in the Mystery Bundle may be short dated or just past their best before dates. However, we ensure that every item included is still of the highest quality and delicious to consume.
Please be aware that due to the mystery element of this bundle, it is not suitable for people with allergies. We pack a variety of treats, that may include, but not limited to fudge, sweets, chocolate and snacks, and cannot guarantee the absence of any allergens.
Treat yourself or surprise a loved one with a delicious adventure packed with unexpected delights. Order your Little Bee Treats' Mystery Bundle now, and let the sweet surprises begin!
Nutritional & Allergy Information

View all of our Nutritional & Allergy Information here.
Due to the nature of the product, we do not accept returns.

All orders are processed and dispatched within 1 to 2 working days (excluding weekends and holidays) after receiving your order confirmation email. You will receive another notification when your order has shipped. 

Please ensure the shipping address is correct or this will result in delays receiving your order. We are not liable for postage charges due to the wrong shipping address.

We are not liable for 'missed/failed deliveries'. In the event you have missed your delivery and the order is returned to us, you will receive a refund, minus delivery and a 10% restocking fee.